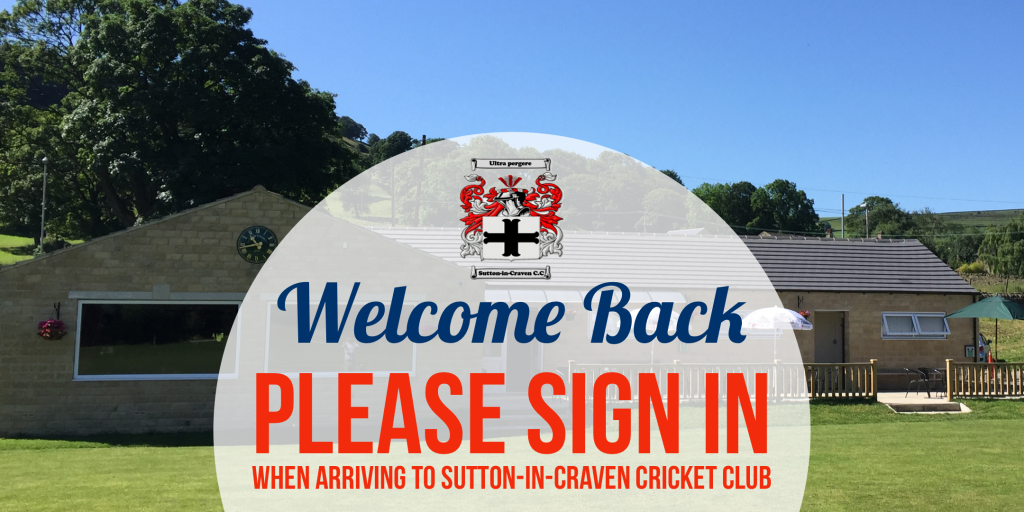 Please remember to sign in when you arrive at the cricket club! This is for your safety as well as our volunteers.

On arrival to the cricket club you will see posters with a QR code on. If you have an iPhone simply open your camera and hold it over the QR code. This will then take you to our sign in page. If you have an android phone you may need to download an app 'qrscanner' this will then allow you to use your camera to sign in. You can always ask someone else to sign you in if you do not have a phone with you.

We are all in this together and would like to thank you for returning to Sutton-in-Craven Cricket Club. Please follow the guidelines we have put in place to adhere to the government advice.
Please remember to sign in. This applies to players (game days and training nights), visitors and volunteers.

Thank you for your continued support!